It's all about chords and notes. And real voices singing real melodies and harmonies. It's stomping feet, hitting boxes, and shaking shakers to the sounds ringing out of acoustic guitars.
And there are ghosts in the music. Sometimes they whisper. Once in a while they scream. Always asking, "Do you remember?" "How does it feel?" or "Can you take me there?"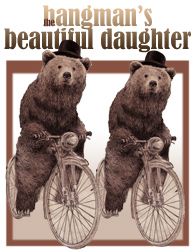 The Hangman's Beautiful Daughter is a band project made up of Steve and MJ Roth. What started as a shared love for bending wire over wood eventually became a shared love. Period. Their journey has led them from the rustbelt open mics and two-for-one barrooms of Buffalo, to the Bible-belt stages of Nashville where every microphone tastes like whiskey and every songwriter has a song about whiskey. From the vows exchanged in a Tennessee coffeehouse, they found there's no line that's been crossed that cannot be uncrossed. Even the one that runs back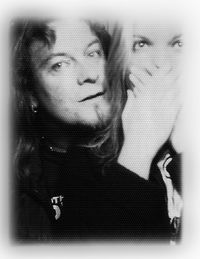 North.
Drawing on the influences of roots rock (with some folk and Americana thrown in), they create music and sing songs that are earthy and minimalist, broken and redemptive, emotionally unstable and always grounded on a firm foundation.